Creative Team
Cody Sheehy
– Director
Samira Kiani
– Producer
Geralyn Dreyfous
– Executive Producer
Trina Wyatt
– Executive Producer
Randy Gebhardt
– Executive Producer
Christopher Gebhardt
– Executive Producer
Geoffrey O'Conner
– Executive Producer
Mark Monroe
– Producer
Greg O'Toole
– Editor
Tyler Strickland
– Composer
Kent Sparling
– Sound Design
Kim B. Christensen
– Sound Design
Cody Sheehy
Director
Cody Sheehy is an Emmy award winning filmmaker responsible for the creative vision and execution of high impact documentary and social media campaigns at Rhumbline Media. His films are focused on stories about our changing world, told from the perspective of people intimately connected to science and the natural environment.
S. Kiani
Producer
is a genetic engineer, science communicator, and multimedia producer. An artist at heart, her work is dedicated to fostering science that is soulful, self-aware, human-centered, and informed by the collective wisdom of society. Kiani is an associate professor of pathology and bioengineering at University of Pittsburgh, where her research is focused on improving the safety of CRISPR gene editing technology for the treatment of disease. She started working in the area of genetic engineering in 2010 at Massachusetts Institute of Technology and started her own research lab at Arizona State University in 2016. She is the recipient of a number of grants from National Institute of Health and DARPA, and has served as a Leshner Leadership Fellow at the AAAS's Center for Public Engagement with Science and Technology. Her work increasingly extends beyond the laboratory, with a podcast, virtual reality experiences, and theatrical productions in the works.
Geralyn White Dreyfous
Executive Producer, Impact Partners
has a wide, distinguished background in the arts, extensive experience in consulting in the philanthropic sector, and participates on numerous boards and initiatives. She is the Founder and Board Chair of the Utah Film Center, a non-profit that curates free screenings and outreach programs for communities throughout Utah.
In 2007, she co-founded Impact Partners Film Fund with Dan Cogan, bringing together financiers and filmmakers so that they can create great films that entertain audiences, enrich lives, and ignite social change. Since its inception, IP has been involved in the financing of over 70 films. Geralyn is also a founding member of Gamechanger, the first for-profit film fund dedicated exclusively to financing narrative features directed by women.
Geralyn's independent executive producing and producing credits include the Academy Award winning Born Into Brothels; Emmy nominated The Day My God Died, Academy Award nominated and Emmy Award winning The Square, Academy Award nominated and Peabody Award winning The Invisible War, and multiple film festival winners. Geralyn has been recognized by Variety and the International Documentary Association for her significant contribution to documentary filmmaking.
Trina Wyatt
Executive Producer
is the founder and CEO of Conscious Good, a global, community-first media company supporting conscious creators and audiences seeking to live well and do good.
Earlier in her career, Trina launched the Tribeca Film Festival for Robert De Niro and took the reigns as its first Festival Director. Besides Tribeca Entertainment, Trina has also held leadership positions with companies such as Prana Studios, Intrepid Pictures, Withoutabox, Film Independent and Turner Pictures.
Trina produced Broken Diamonds, starring Ben Platt, and is currently developing the feature film, A Birder's Guide to the Mating Habits of Widows, written by Gerald Olson, as well as producing and developing other media projects.
Randy Gebhardt
Executive Producer
After a 30 year business career, Randy created RandomGood with the vision of improving quality of life and environmental conservation around the world, sparked by his passion as a wildlife photographer. Before launching RandomGood, Randy was an entrepreneur and consumer behavior expert. He co-founded Quantum Health, a Coordinated Health/Care company that uses behavioral science to help patients navigate the healthcare system. Randy spent 18 years as an international business strategy consultant and has co-authored two university textbooks on consumer behavior and marketing.
Christopher Gebhardt
Executive Producer
Christopher is a leader in using storytelling to drive social impact, applying a strategic framework he developed at his impact agency/consultancy Stir and while serving as Participant Media's EVP for digital, brand, and business development. At Participant, he led the creation of digital communities and created impact agency/consultancy Tag, which had clients Disney, Intel, American Express, MacArthur Foundation, and Gates Foundation. Prior to Participant, he was a pioneer in branded entertainment at Pepsi, Ogilvy-where he was the head of emerging technology and innovation—and as co-founder of Integrated Entertainment Partners. He was also a consultant at PriceWaterhouseCoopers and has an MBA from Northwestern's Kellogg School. He is an Edmund Hillary Fellow and a fellow of the RSA. He teaches at UCLA's Anderson School and served as Chair of the Ad Council Issue Advisory Board.
Geoffrey O'Connor
Executive Producer
is an Academy Award nominated producer, writer and director who is best known as being a principle creative and directorial force behind the BAFTA Award-winning BBC-2 series "Weird Weekends" with writer/ presenter Louis Theroux. He was part of the Emmy Award-winning producing team on Michael Moore's series "TV Nation" and he was nominated for an Academy Award for his independent documentary film "At the Edge of Conquest." Geoffrey continues to produce and direct for the BBC where he has done over a dozen programs with Louis Theroux including the breakout hit "The Most Hated Family in America." He is in development on two multi-part nonfiction series through his New York-based company Copious Pictures. And his nonfiction memoire "Amazon Journal: Dispatches from a Vanishing Frontier" was a NY Times "Notable Book of the Year.".
Mark Monroe
Producer
is an award-winning documentary filmmaker whose theatrical writing credits include: "Fed Up" (Sundance 2014); "The Summit", (Winner, Best Editing Sundance 2013); "Who is Dayani Cristal?", (Winner, Best Cinematography, Sundance 2013); "Sound City" (Sundance 2013); "The Cove" (Winner, Best Documentary 2010 Academy Awards & Best Documentary Script, W.G.A. 2010); "The Tillman Story"; "Chasing Ice" (Winner, Best Cinematography Sundance 2012); "Stolen Seas"; "Last Play at Shea"; "Once in a Lifetime: The Extraordinary Story of the New York Cosmos", (W.G.A. nomination "Best Documentary Script", 2007); "Amazing Journey: The Story of The Who", and writer/director, "Morning Light", Disney Pictures. A journalism graduate from the University of Oklahoma, Mark began his career in television as a news writer for CNN in Atlanta. Before writing for film, he produced more than sixty hours of biography-style programming for TV.
Greg O'Toole, A.C.E
Editor
is an Emmy-winning documentary film editor and writer whose documentary features and series have screened at festivals around the world and on Netflix, Apple+, PBS, the BBC, ESPN, and other outlets. Since 2011, he has been nominated for 8 National Emmy's, including for Best Editing and Best Documentary. His work includes the Sundance opening might film Miss Americana, the Emmy-winning After Tiller, the three-time Emmy-nominated Better This World (winner of the WGA award for Best Documentary Screenplay), the Emmy-nominated and Tribeca Audience Award-winning The Return, the Emmy-nominated Two Escobars, the Emmy-nominated Shot in the Dark, the Emmy-nominated Vegas Baby, and the Cinema Eyes-nominated An Honest Liar. His most recent projects include the three part Netflix series Murder Among the Mormons, the five part Netflix series Turning Point, and the four part Apple+ series The Line.
Tyler Strickland
Composer
Tyler Strickland is an American composer and award-winning music producer based in Los Angeles, CA. From 2004-2011, he traveled the world with a variety of bands as a multi-instrumentalist; sharpening his skills in different genres. After deciding to leave behind the touring life, he quickly found his dream path of writing music for film and television. In the past decade, Tyler has scored over 50 films that have collectively received a dozen Emmy nominations and have won numerous awards from the most prestigious film festivals around the world such as; Hot Girls Wanted (Netflix),Audrie & Daisy (Netflix), Jackson (Showtime), Ernie & Joe (HBO), The American Meme (Netflix) and Fresh Dressed (CNN) to name a few. Tyler is also no stranger to television, having composed for Netflix's "Chef's Table", Stephen King's "Castle Rock" for Hulu, and most recently Tyler has scored the six-part series for Peacock, "Devil In Disguise", and "Pride" for FX. Tyler continues to produce albums between film scores, and won a Dove Award for producing Jon Foreman's Best Rock Album of The Year, "The Wonderlands: Sunlight & Shadows", which debuted at #2 on the Billboard charts.
Kent Sparling
Sound Design
has been a sound designer and re-recording mixer at George Lucas' Skywalker Sound since 1997, with credits on: Sofia Coppola's 'The Virgin Suicides', 'Lost in Translation' and 'Marie Antoinette', Mike Mills' 'Thumbsucker', Spike Jonze's 'Adaptation.' and 'her', and 'We Own the Night' and 'Two Lovers' by James Gray. His deep ties to independent film are exemplified by his work on Lance Hammer's 'Ballast', Miranda July's 'The Future', and 'Kajillionaire', 'Ain't Them Bodies Saints' by David Lowery, Kelly Reichardt's 'Night Moves' and 'Certain Women', Ira Sachs' 'Love is Strange' and Marielle Heller's 'Diary of a Teenage Girl'. His recent films include Joe Talbot's 'Last Black Man in San Francisco', Alan Ball's 'Uncle Frank', and 'Minari', by Lee Isaac Chung.
He was awarded a composer fellowship in the 2014 Sundance Institute's Composer's Lab: Documentary, and that same year was presented the San Francisco Film Society's "Essential SF" award, which honors the Bay Area film community's most vital figures and institutions.
Kim B. Christensen
Sound Design
was born and raised in Denmark, and has been a sound designer and efx editor since 1992. Early credits include assistant sound designer on Francis Coppola's "Bram Stoker's Dracula" which won an Oscar for Best Sound Editing, and "The Rainmaker." Since then he has worked on David Fincher's "Seven", Carroll Ballard's "Fly Away Home", Peter Kassovitz's "Jakob The Liar", and more recently, Farhad Safinia's "The Professor and the Madman". In 2000 he established his own boutique sound design company "Noises Digital", working on hundreds of commercials with directors like Gore Verbinsky, Tom Hooper, and Neil Blomkamp.
His recent work includes independent documentaries and narrative features as a sound designer and re-recording mixer: Morgan Schimdt-Feng's "Anton: Circling Home", Bill Gallagher's "Runner", Marc Shaffer's "Exposing Muybridge" and Max Chernov's first feature film "Going Places". He has worked for Paramount, Sony, Pixar, and Skywalker Sound. He has garnered numerous awards, including an 2007 Emmy for best commercial "Fedex; Stick" and a 2012 AICP Award for Best Sound Design.
In Our Film
Meet the changemakers who are shaping this revolution.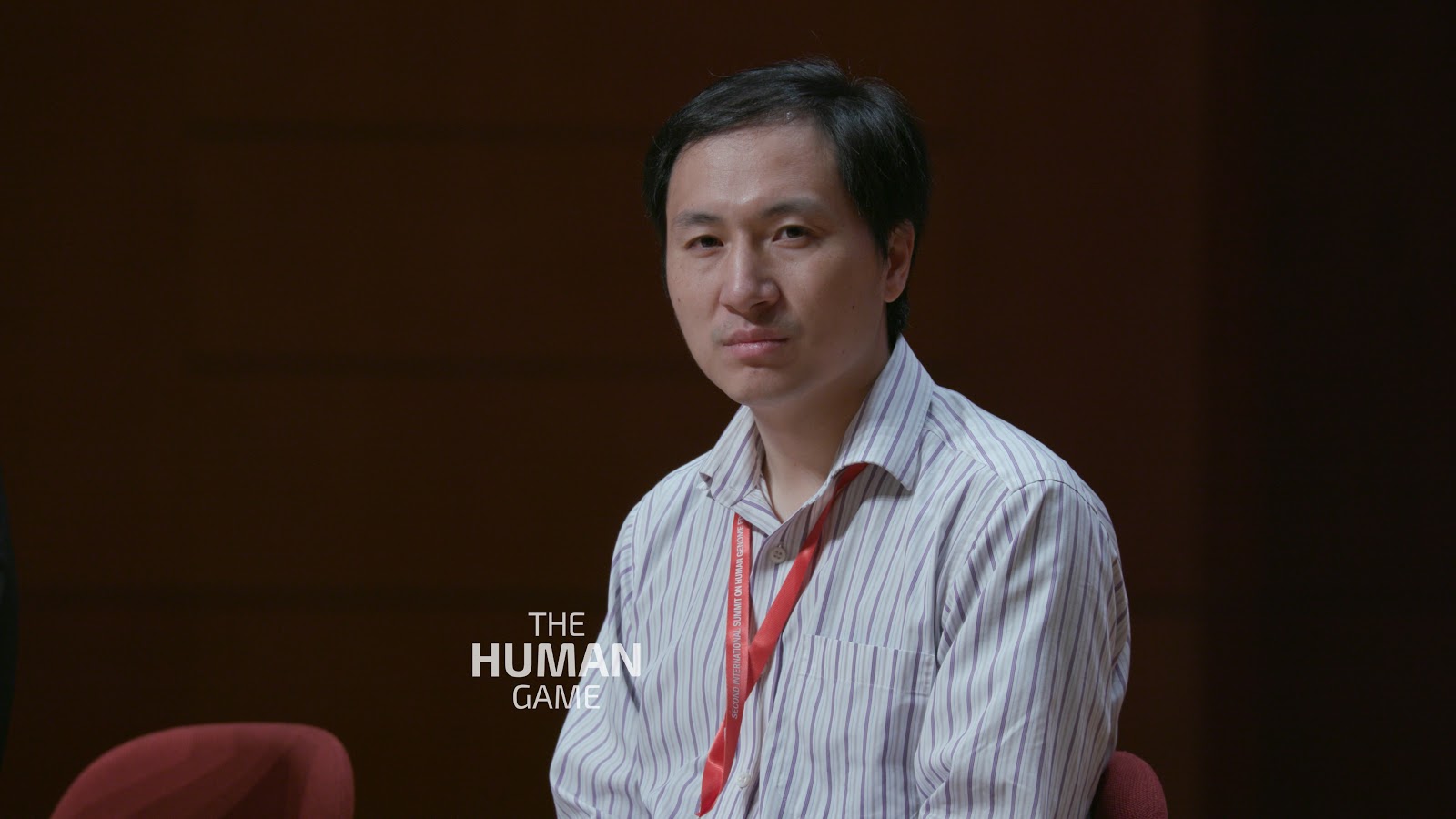 He Jiankui
Formerly a researcher at SUSTech University in Shenzen China and formerly the CEO of Direct Genomics, Dr. He is the first scientist to edit human embryos, implant them into women, and bring the first gene edited babies into existence. The twin girls, Lulu and Nano, were enhanced to be resistant to possible infection by the HIV virus.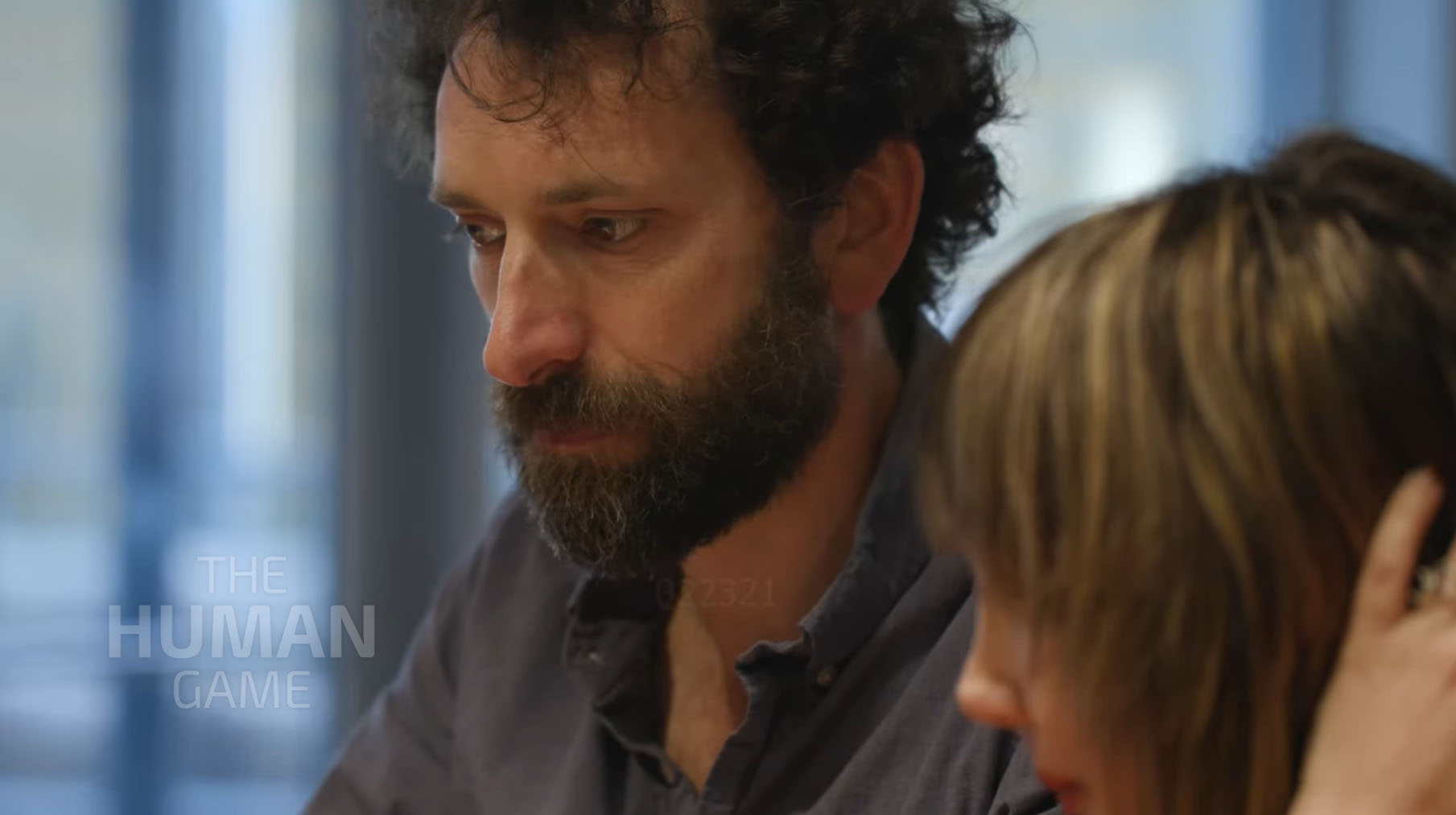 Ben Hurlbut
As a researcher at Arizona State university, Ben focuses on controversy around morally and technically complex problems. His investigations in China and extensive interviews with Dr. He reveals the full extent of what happened and what the stakes are for our collective future.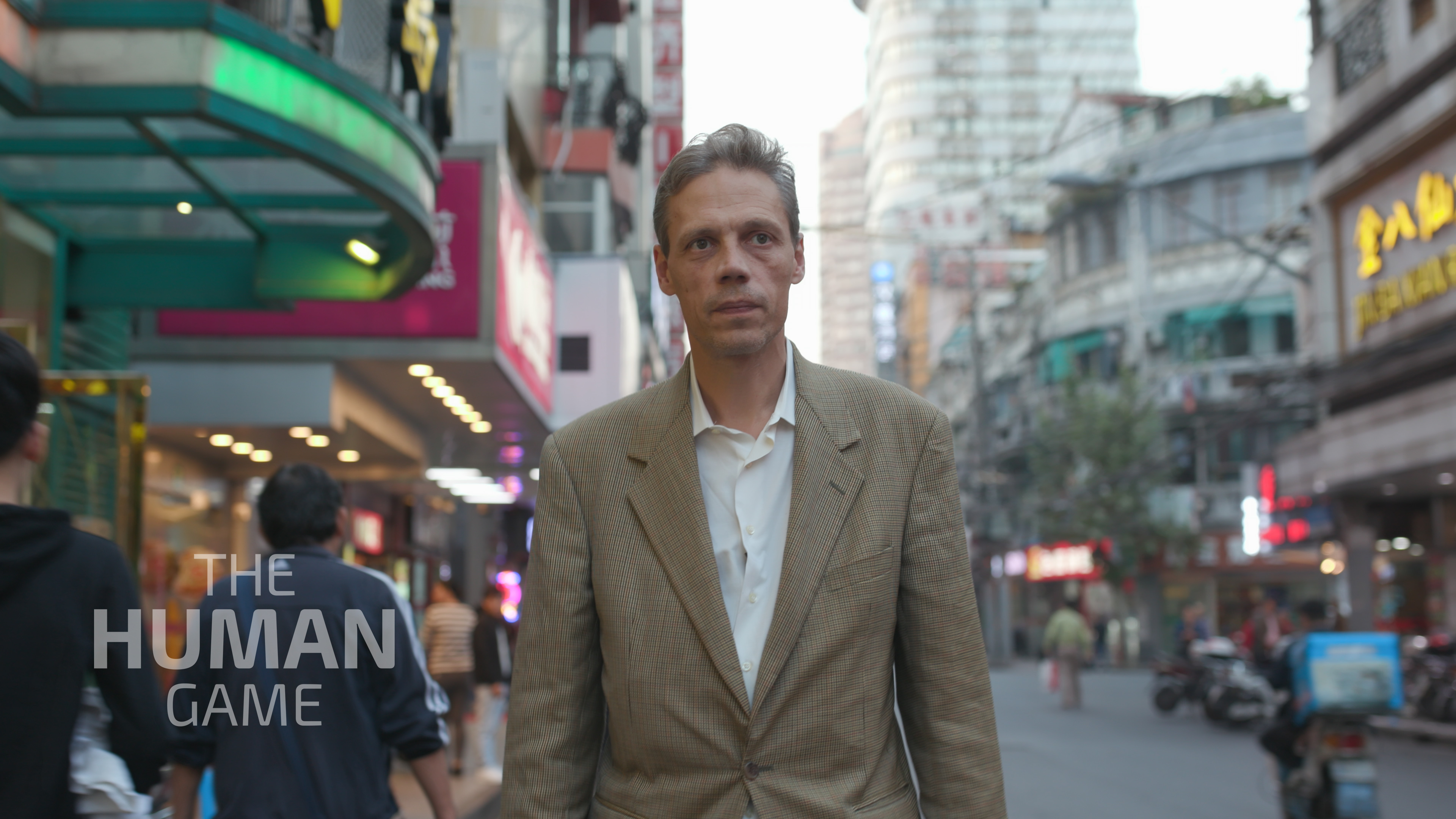 Antonio Regalado
Senior Editor, MIT Technology Review
In many ways Antonio serves as a lone watchdog on the remarkable technological achievements in genomic engineering and the implications to future society. Our team arranged for Antonio to interview Professor Huang (who edited humans embryos in 2014) and was present when Antonio met Dr. He Jiankui (whose clinical trials have lead to the first gene edited babies). Our film follows Antonio as he breaks the International CRISPR baby story.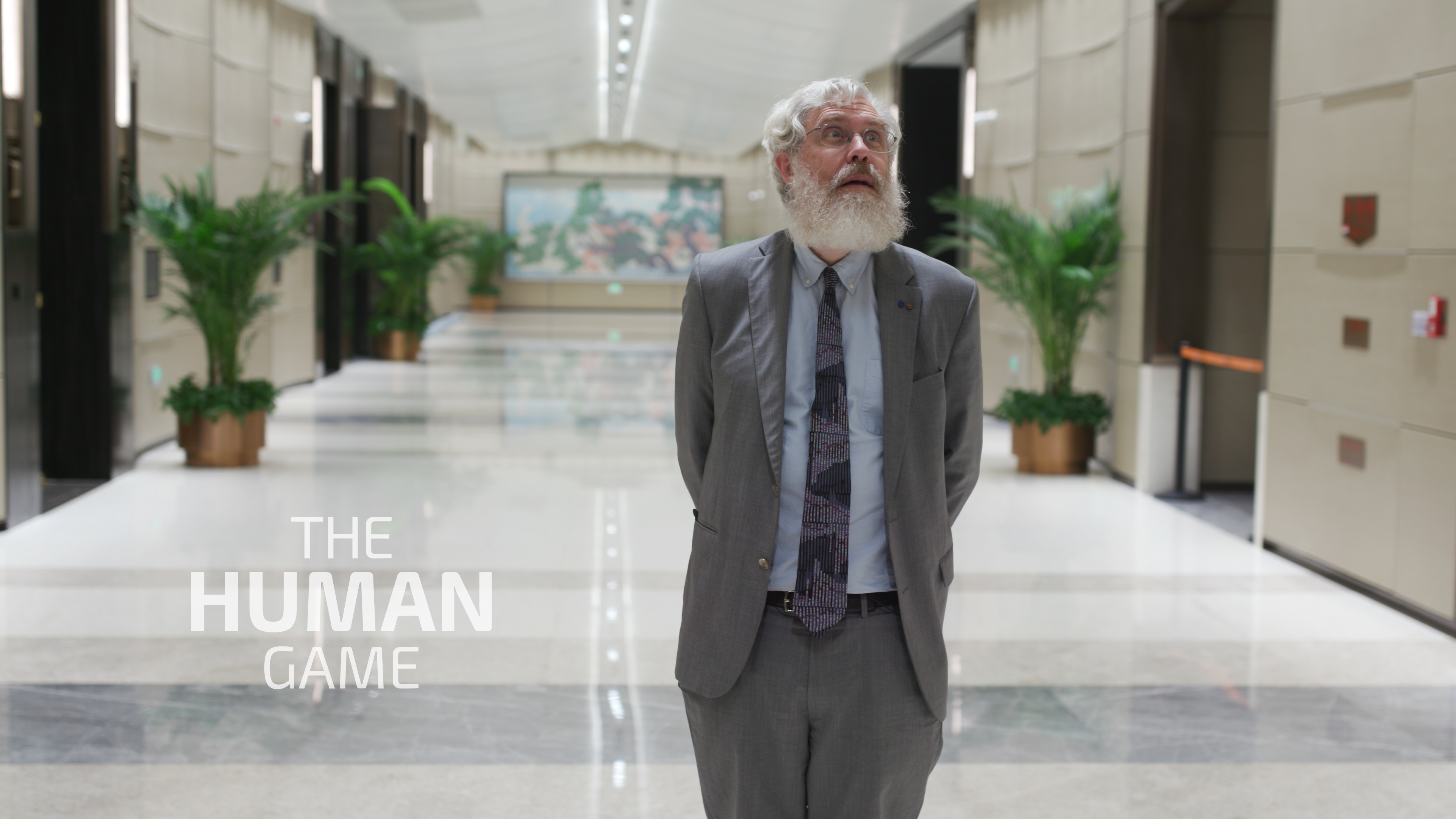 Dr. George Church, PhD
Professor of Genetics, Harvard Medical School
George is shaping the genomic revolution through his influential network in science, business, and political circles. Our team follows George as he tours his various business interests in the U.S. and China. He offers deep insight into what is happening behind the headlines.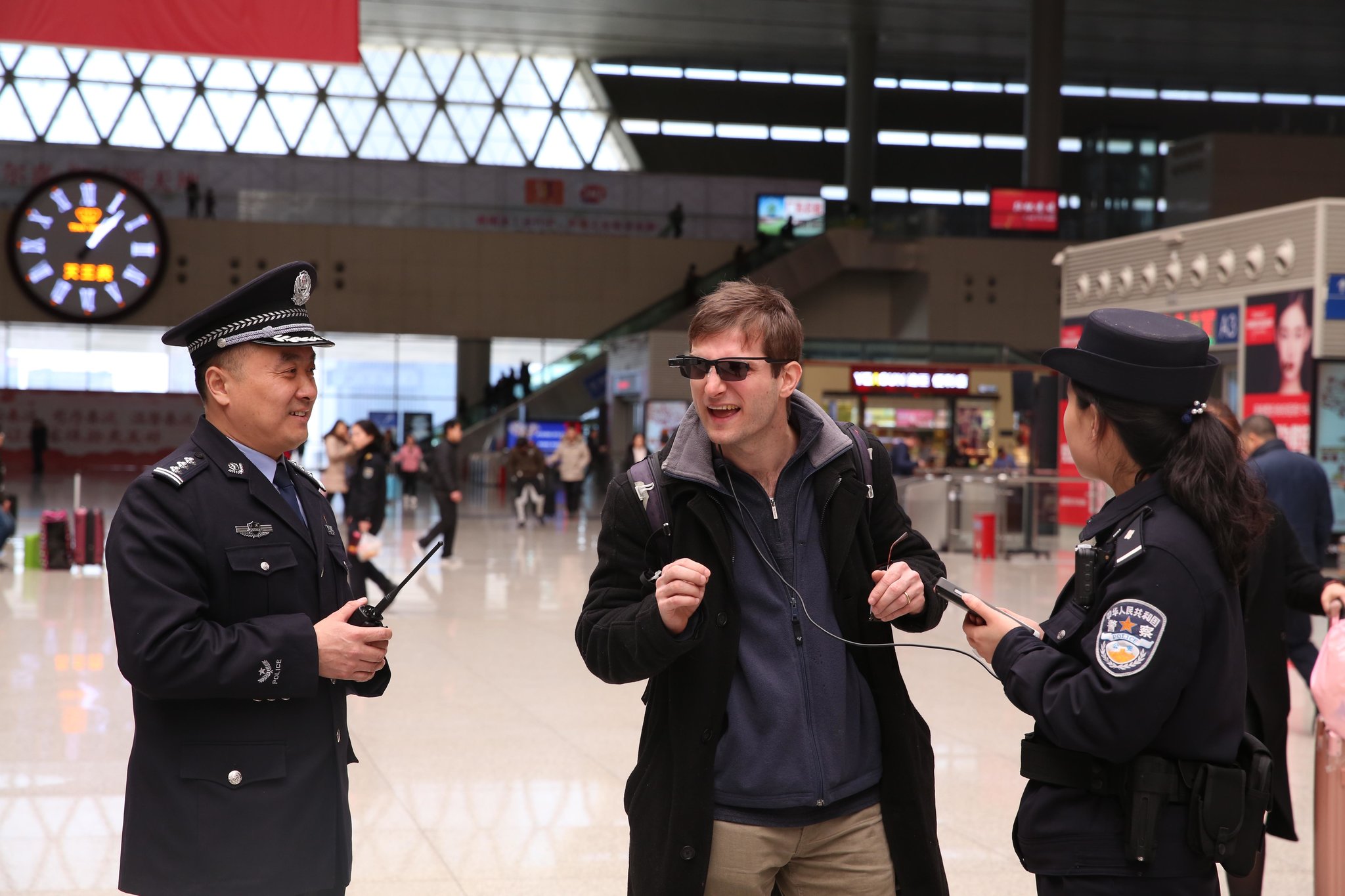 Image credit: NYT
Paul Mozur
As a technology reporter for the New York Times, Paul was on the frontlines of breaking the story about the disappearance of Dr. He.